Entrepreneurs for entrepreneurs
Entrepreneurs for entrepreneurs
Impact on society. Our innovative partner companies go much further than simply filling a gap in the market. They have an impact on wider challenges and trends for society in industries such as healthcare, industrial production, sustainability and digitalisation.
Impact on the economy. Our entrepreneurship and efforts must be clear and responsible. We create more economic value, job opportunities and returns for the local community, with a focus on the environment.
Returns. With our successful investments and entrepreneurship, we offer attractive returns for the shareholders and management of our partners, and for our own entrepreneurial investors.
For us, people come first. We have empathy and understand both the business and personal agenda of entrepreneurs.
Mutual respect & integrity. We never compromise our ethical standards, and build our relationships on the basis of trust.
Best-in-class professionalism. We motivate businesses professionally. We are enthusiastic about viable and ambitious business plans, backed up by facts and figures.
Flexibility & support. We are always broad-minded and pragmatic.
In contrast to most conventional funds, the investors of Smile Invest are all entrepreneurs themselves. The Smile Invest team has won the trust of some 40 entrepreneurs in Benelux to support the 'hidden champions' of Benelux in their growth ambitions. These entrepreneurs cover a wide range of sectors from IT to healthcare and from the manufacturing industry to the food sector, each with their own story and accomplishments.
They are committed to contributing not only part of their capital but also their knowledge, experience and network for the benefit of our partners. The entrepreneurial DNA ingrained in Smile Invest makes us a unique investment firm. We know what it means to take calculated risks, be flexible and identify opportunities to promote growth.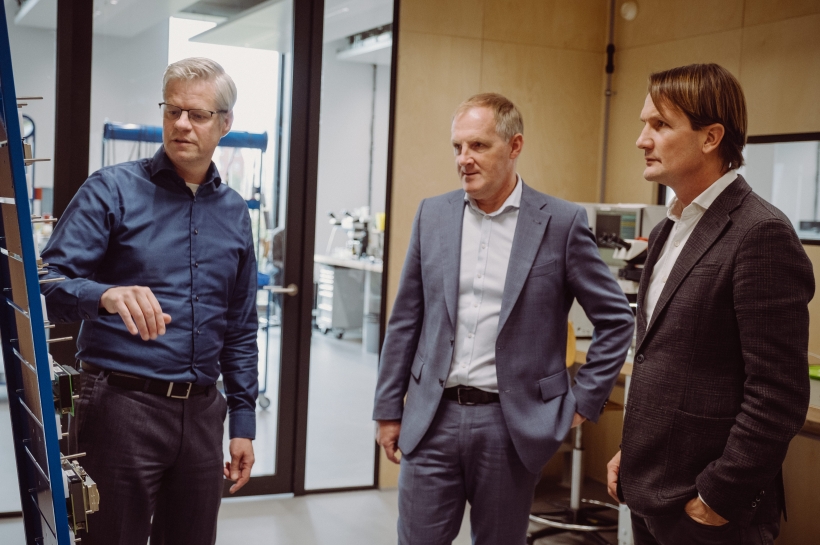 What some of the entrepreneurs behind Smile Invest have to say:
+30 additional entrepreneurial investors